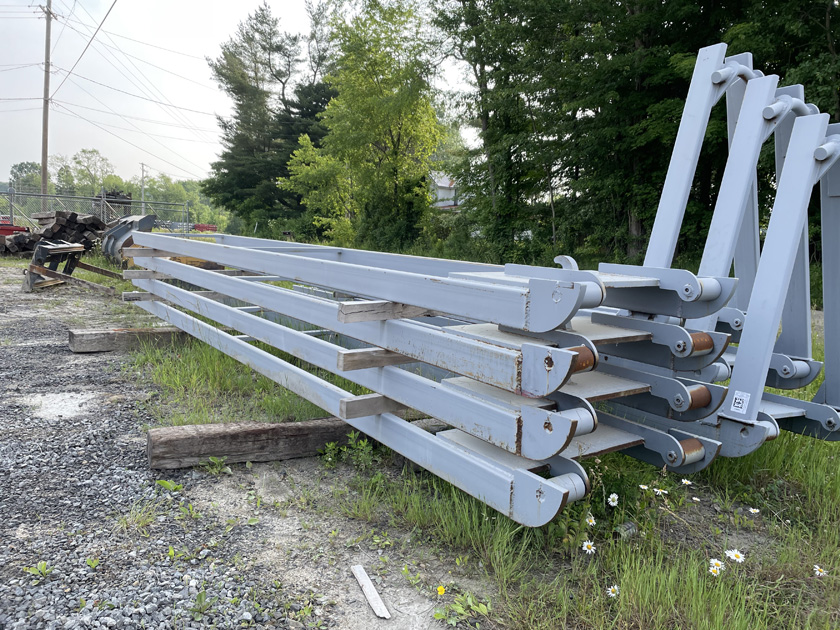 22′ Standard Subframe w/ Cable Hookup
Category
Standard roll-off subframe. 22′ Long w/ Cable Hookup.
Bottom Rails 1/4″ x 2″ x 6″
3/4″ Cable Plate
Primer Only
Wheels ship loose
A roll-off subframe is an engineered frame design that is used to make non-roll-off bodies or equipment compatible with roll-off trucks. Sometimes called skids, rail frames and long rails, these structures are the base for whatever you want to haul with your roll-off truck.
Contact Info
3547 Perry Hwy. Hadley, PA 16130